When Only the Best Dog Door Will Do – for You and Your Pet!
You love your pets, and they love you. And because of that, you provide a good home, care, stimulation and food, so they stay happy and healthy.
With your busy schedule, it can be difficult or even impossible to get home to let your dog out to relieve himself when necessary. A pet door can solve that dilemma, and your best friend can take care of business when he needs to instead of waiting until you get home.
Getting outside when the weather is nice can stimulate your dog, so she is less destructive when feeling cooped up in the house all day. A bit of exercise helps relieve tension and boredom, so she'll feel like sleeping and be rejuvenated and calm instead of anxious when you get home.
Most Energy Efficient, Secure and Best Looking Dog Doors
Hale Pet Door offers double flaps for energy efficiency so you're not opening your full size entrance door every time your pet wants to come in or go out. The clear soft flaps are safe for your pet, and when they can see outside, they learn to use the pet door quickly. The flaps close immediately behind your pet to keep the outside air out.
The High Density Polymer, HDP, Security Cover locks with a positive action pinlock to keep your home safe when you and your dog are not home and whenever you want to keep your dog in or out of the house.
With 4 colors of frames, your new pet door will compliment your décor while allowing your pets the freedom they deserve.
You Can Be Sure of Your Hale Pet Door – 5 Year Warranty
Hale Pet Door offers the most comprehensive warranty available – even the flaps are covered against defects and failure. In the first year everything is covered 100%. In the second year if the flaps fail, they will be replaced for 50%. The third through fifth year you get 40%, 30% and 20% discount.
AAA Installation for Your Peace of Mind
Just as you want the best for your pets, you also want the best for your home. AAA Pet Doors of New Mexico will provide professional installation of your dog door in the best place for your convenience and your pet's welfare.
As Certified Hale Pet Door Installers who have completed the hands-on training at Hale Pet Door in Colorado, you can rest assured that your new Hale Pet Door will be installed with guaranteed workmanship by AAA Pet Doors New Mexico.
Call 505-585-3917 Today to get your AAA Pet the Freedom it Deserves!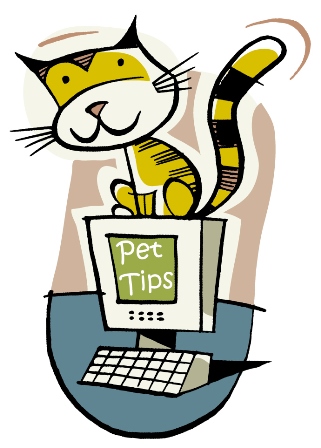 Check out these tips to enhance the lives of your pets at Hale Pet Door Pet Tips.